Trusted Water Damage Recovery in Sherman Oaks CA and Surrounding Areas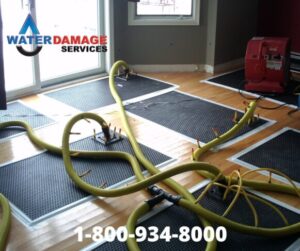 Handling water-related crises is our forte. We understand the urgency when such damages strike. Contact us, and our team will be there within 90 minutes to mitigate and rectify damages, safeguarding against further deterioration.
For many, understanding insurance coverage for water damage is perplexing. As a respected service in Sherman Oaks CA, we simplify this by liaising directly with your insurance providers for most claims.
Our adept team quickly evaluates damage and devises a comprehensive plan for water removal in your residential or commercial premises. Using state-of-the-art tools, we focus on eradicating mold and mildew growth possibilities. With proper licensing, insurance, and equipment, we're prepared for all challenges. Our goal: Get you back to your daily life swiftly.
Our Method for Water Damage Restoration
The restoration process entails water removal and the deployment of drying tools to return your property to its former condition. Duration hinges on the gap between damage inception and our intervention.
Stemming the Damage
We begin by gauging the damage and pinpointing the water's origin. Whether from appliance failures, pipe ruptures, or sewage issues, our first task is halting the water source.
Water Elimination
All accumulated water and sewage need extraction. Situational factors dictate procedures. Sometimes, due to the water's sheer volume, pumping becomes necessary.
Material Disposal
Wherever possible, we aim to dry structures on-site. Irrecoverable materials get discarded.
Drying Process
Employing specialized air machines and dehumidifiers, we ensure efficient drying. It's vital to control this phase to speed up the drying and curb additional damage.
Sanitation and Odor Control
Post-restoration, we ensure the area remains clean, sanitized, and odor-free, warding off mold and mildew resurgence.
Water Damage: Diverse Intensity Levels
Water damage classification is based on evaporation time, which in turn affects restoration tactics and requisite equipment needed for Sherman Oaks restoration jobs..
Limited Evaporation – Class 1
Class 1 involves limited room sections with primarily non-absorbent items. Tiled areas or similar non-porous zones fall under this category.
Rapid Evaporation – Class 2
Class 2 damages affect a more extensive zone. This includes moderately water-absorbent materials like carpets and wood. It also involves water entering walls up to 24 inches.
Quickest Evaporation – Class 3
In Class 3, water originates from above, saturating a vast area and impacting both absorbent and non-absorbent materials.
Advanced Drying – Class 4
Class 4 signifies intricate scenarios where areas are hard to access or need particular drying conditions.
Water Damage: Distinct Categories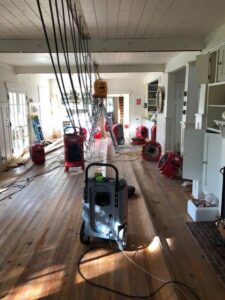 Not all water damage in Sherman Oaks is the same. Depending on the water source, health risks can vary. Damages are categorized by water purity.
Pure Water – Category 1
This category involves water from clean sources, posing no immediate health risks. However, after 48 hours, it can progress to grey water.
Grey Water – Category 2
Grey water emerges from household appliances and might contain mild contaminants. Left unaddressed for 72 hours, it can transition to black water.
Black Water – Category 3
This represents the highest contamination level. Its origin might be murky, but its harmful composition is certain.
Cost Estimation for Water Damage Restoration in Sherman Oaks CA
Water damage repair costs hinge on damage specifics and the affected extent. We consider several factors:
Damage class and category
Affected area dimensions
Type of materials impacted
Complexity of extraction
Most individuals and businesses possess insurance for such damages. We collaborate with your insurer throughout the water restoration process.
Need immediate relief from water damage? Contact us NOW. Let our experts swiftly address and mend your water-related crises. With a premier team, sophisticated gear, and a refined methodology, we promise efficient restoration. Remember, we are licensed, insured, and facilitate insurance liaisons.
---
Serving all of Sherman Oaks CA, including postcodes 91401, 91403, 91411, 91423.