Dependable Water Damage Restoration Services in Newbury Park, CA, and Surrounding Areas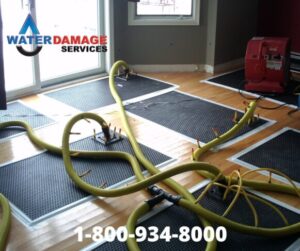 We understand the urgency that comes with water damage scenarios and are well-equipped to provide prompt solutions. Contact us immediately and we'll be at your doorstep within 90 minutes to initiate the drying and restoration process, mitigating additional damage.
Many property owners are unsure about the insurance aspects of accidental water damage. As a reliable service provider in Newbury Park, CA, we assist in streamlining most insurance claims by liaising directly with your insurer.
Our team of highly qualified experts will promptly assess the extent of the water damage and devise an effective water removal strategy for your home or business. Utilizing state-of-the-art technology, we focus on thorough water removal and structural drying to prevent mold and mildew growth. Fully licensed and insured, we are prepared to handle any extent of water damage and are committed to helping you get back to your regular life as swiftly as possible.
Our Water Damage Restoration Process
Restoring water-damaged spaces involves extracting water and employing specialized drying equipment. The time required for complete restoration varies depending on how quickly we are contacted after the incident.
Identifying and Containing the Source
Initially, we assess the damage and pinpoint the water source, which could range from faulty appliances to burst pipes or sewage backups. The first step involves halting further water flow and rectifying the issue at its root.
Water Removal
Next, we remove all standing water or sewage from the affected areas. The nature and extent of water, its type, and how long it's been standing all dictate the extraction method, which may include pumping out water in certain cases.
Material Disposal
Where possible, we dry out structures in place. Any irreparable materials are taken out.
Drying Process
We employ advanced air movers and dehumidifiers to dry out any salvageable, saturated structures. Timely and controlled drying is vital to prevent additional damage and saturation.
Sanitation and Deodorization
Finally, we thoroughly clean, sanitize, and deodorize the affected spaces to ensure no mold or mildew growth post-restoration.
Water Damage Classes
Water damage severity is categorized by evaporation rates, which determine the cleanup strategy and necessary equipment.
Class 1: Slow Evaporation – Limited to non-absorbent materials and a section of a room.
Class 2: Fast Evaporation – Affects absorbent materials like carpets and drywall over larger areas.
Class 3: Fastest Evaporation – Water damage from overhead, affecting large areas and multiple types of materials.
Class 4: Specialized Drying – Involves complex drying scenarios, affecting both porous and non-porous materials.
Water Damage Categories
Water damage also varies based on water cleanliness.
Category 1: Clean Water – From clean sources and poses no health risks.
Category 2: Grey Water – From appliances and contains potential contaminants.
Category 3: Black Water – Highly contaminated and can cause severe health issues.
What's the Cost?
The price of water damage restoration in Newbury Park, CA varies depending on:
Class and Category of damage
Extent of the affected area
Types of materials involved
Complexity of the extraction process
Insurance generally covers these costs, and we work closely with your insurance provider throughout the restoration process.
Need immediate assistance for water damage? Contact us now for prompt and effective service. Our licensed and insured team, armed with specialized equipment, is ready to restore your property.
---
Offering services throughout Newbury Park CA, including zip codes 91320, 91360, 93012.