Dependable Water Damage Solutions for Moorpark, CA, and Surrounding Areas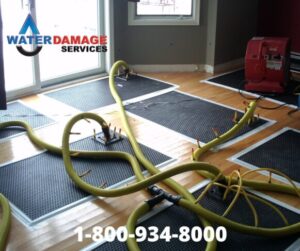 We are experts in handling water damage emergencies and understand the urgency of rapid intervention. Contact us immediately and our team will be on-site within an hour and a half to begin the restoration process, mitigating further damage.
If you're unclear about your insurance coverage for unexpected water damage, don't worry. We are a reputable water damage service provider in Moorpark, CA, and we can assist you with the majority of insurance claims by liaising directly with your insurance company.
Our team of highly trained professionals will quickly assess the situation and devise an effective plan for water removal. We utilize state-of-the-art technology for water extraction and structural drying to minimize mold and mildew growth. Being fully licensed and insured, we are prepared for any scale of water damage. Our aim is to help you get back to your regular life as swiftly as possible.
Our Water Damage Repair Methodology
Restoring your property after water damage involves multiple steps including water removal and utilizing specialized equipment to restore its previous condition. This may require several days, based on the extent of the damage and how quickly we are notified.
Initial Damage Assessment and Control
The first step involves diagnosing the source of water damage, whether it's a broken appliance, leaking pipe, or sewer backup. The goal is to stop the water flow and rectify the underlying issue.
Water Removal
Next, any standing water or sewage needs to be eliminated. Circumstances may require pumping if the amount of water is substantial.
Material Elimination
Where possible, we aim to dry structures in place. Anything that can't be restored is removed.
Structural Drying
Specialized equipment such as air movers and dehumidifiers are used to accelerate the drying of structures that can be salvaged. This is a critical step to prevent additional damage.
Sanitization and Odor Control
The final step involves thoroughly cleaning and sanitizing the area to prevent mold and mildew, followed by deodorization.
Understanding the Severity of Water Damage
The extent of water damage varies and is classified based on how quickly the water will evaporate, which in turn dictates the equipment and approach necessary for restoration.
Water Damage Restoration Costs in Moorpark, CA
The cost for our services varies depending on various factors like:
The class and category of water damage
The scale of the affected area
The types of materials involved
The complexity of water removal
We collaborate directly with your insurance company to streamline the entire process.
Act now to address your water damage issue. Contact us to dispatch our skilled professionals to your location. With our specialized equipment and proven methods, we ensure a comprehensive restoration. We are fully licensed and insured, and we coordinate with your insurance provider throughout the process.
---
We offer our services across Moorpark CA, including zip codes 93021.